March 3, 2024
Carta Rallye – 8th Edition
161
Days
07
Hours
40
Minutes
00
Seconds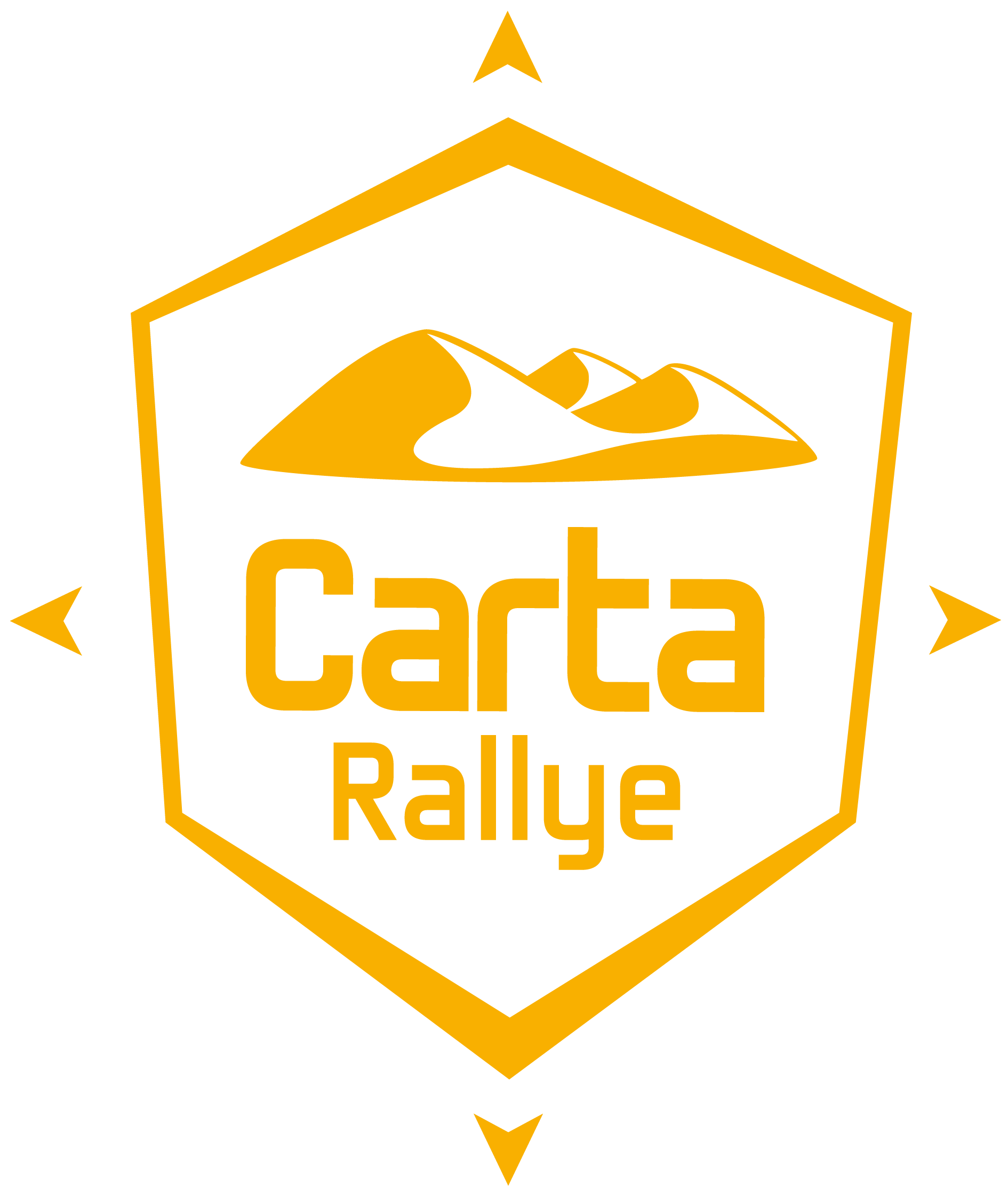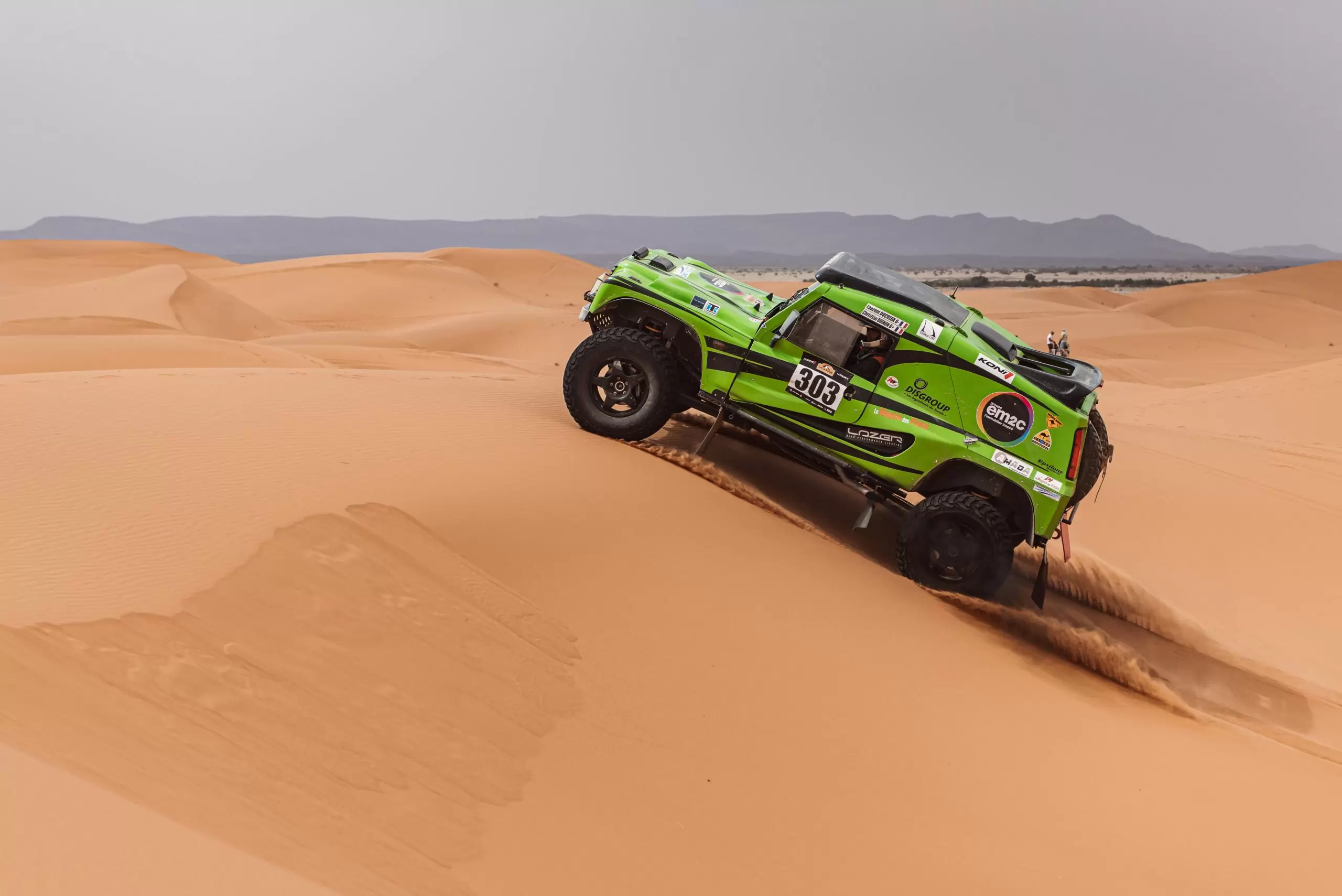 Carta Rallye - 8th Edition
For the 8th edition, we will start from the North of Morocco, cross the Rekkam plateau, make a loop through the Chott Tigri, then head for the big dunes of Erg Chebbi, Merzouga and finish our adventure in Erg Cheggaga!
In an effort to constantly offer our competitors more professionalism on the Carta Rallye, we will be introducing electronic colour roadbooks for the first time on the Carta Rallye.
As we have done in previous editions of the Carta Rallye we will have mandatory refuelling points every 100kms for all competitors. Those not needing to refuel will still be required to stop for 15 minutes.
Description…
> 7 days of racing 
> A night stage
> Dunes and technical tracks
> Minimum liaisons
> A course validated by professionals  co-drivers with an international experience
> A helicopter for your safety
> Medical team with 4×4 ambulances
>  Vehicle recovery team with return to tarmac 
> Refueling during the stages*
*Not included in the registration fees
The course
Cross Country
A "Classic Rally Raid" in Morocco!
Open to motorcycles, quads, SSVs, 4x4s, trucks and 2WD buggies.
Classic roadbook with navigation sections. Our roadbooks will be validated by our race director, Sebastien Delaunay, professional rally-raid co-driver.
Our new Stella Evo 3 tracking system, used on our Baja SSV Morocco and in the FIA ​​Bajas World Championship, allows us to offer all our competitors maximum security.
A race with more than 2,000 km of specials with few liaisons and a classic roadbook that will introduce you to the diversity of Morocco's terrain.
A varied, fast but also technical course to give everyone a chance for a good ranking.
Motorcycles and Quads: Following an identified request, and thanks to our medical device reinforced by a helicopter and a Polaris Ranger ambulance, we will have motorcycles and quads on the Carta Rallye.
Historic Category:
We were the first rally raid with a timed historical category. We are not a regularity event.
We will again have a double historical ranking, with a course with "light" dune sections to take into account the age of the vehicles:
Pre-1990
1990-2001 with "light" dune sections
Adventure Bike Experience
New for 2024!
The Carta Rallye offers an exceptional experience for off-road motorcycle enthusiasts thanks to its new category: "Raid Experience." Designed for motorcycles: Enduro, Trail and Maxitrail, this category allows participants to discover the very essence of rally raid without the stress of the stopwatch where navigation is done via GPS on a suitable route.
It was without counting the professionalism of Team PETOKASK, Stéphanie Rowe and Vincent Biau who have an impressive experience, marked by many events and competitions around the world. They have a traveling training center in France where they teach off-road riding techniques for Trails and Maxitrails (www.petokask.com)
They have decided to share all their knowledge with you by offering this raid where you will find a route totally adapted for your Trail-Maxitrail motorcycle.
The "Raid Experience" emphasises exploration, mutual aid and the pleasure of riding together. Participants can enjoy the breathtaking landscapes crossed by the rally, while evolving at their own pace, without the pressure of competition.
By participating in this category, motorcyclists can fully immerse themselves in the world of rally raid, while benefiting from attentive guidance and wise support from the organisers. This is an opportunity to live a real adventure, to push your personal limits and to create unforgettable memories.
Registration fees: Before 1st October 2022
Registration fees: Before 1st December 2023
Registration fees: After 1st December 2023
What's included:
7 days of competition in Morocco

half-board for 7 days racing and 4 nights in hotel + 4 in own tents at our bivouac (for competitors) 

Prize giving party/dinner

Organisation public liability insurance

Roadbooks

A gift
What is not included:
The transfer of the competitors and the vehicle to the




start of the event and return

The vehicle and its insurance

Medical repatriation insurance (compulsary)

Rental of the tracking system (400€)

Mechanical assistance

Fuel

Lunches

Drinks
Logistics:
To make participation at the Carta Rallye easier, we will organise transport solutions for all type of vehicle and equipment.
For motorbikes we will also have service/transport artners offering a Male moto service.
There will be different collection points in Europe.
The transporters will collect the vehicles, deliver them to the start, stay at the event and then bring the vehicles back to Europe.
Participants:
We can organize transfers from the airport to the hotel for all participants. We can also organise accommodation in Agadir before  the event via our local partner travel agency.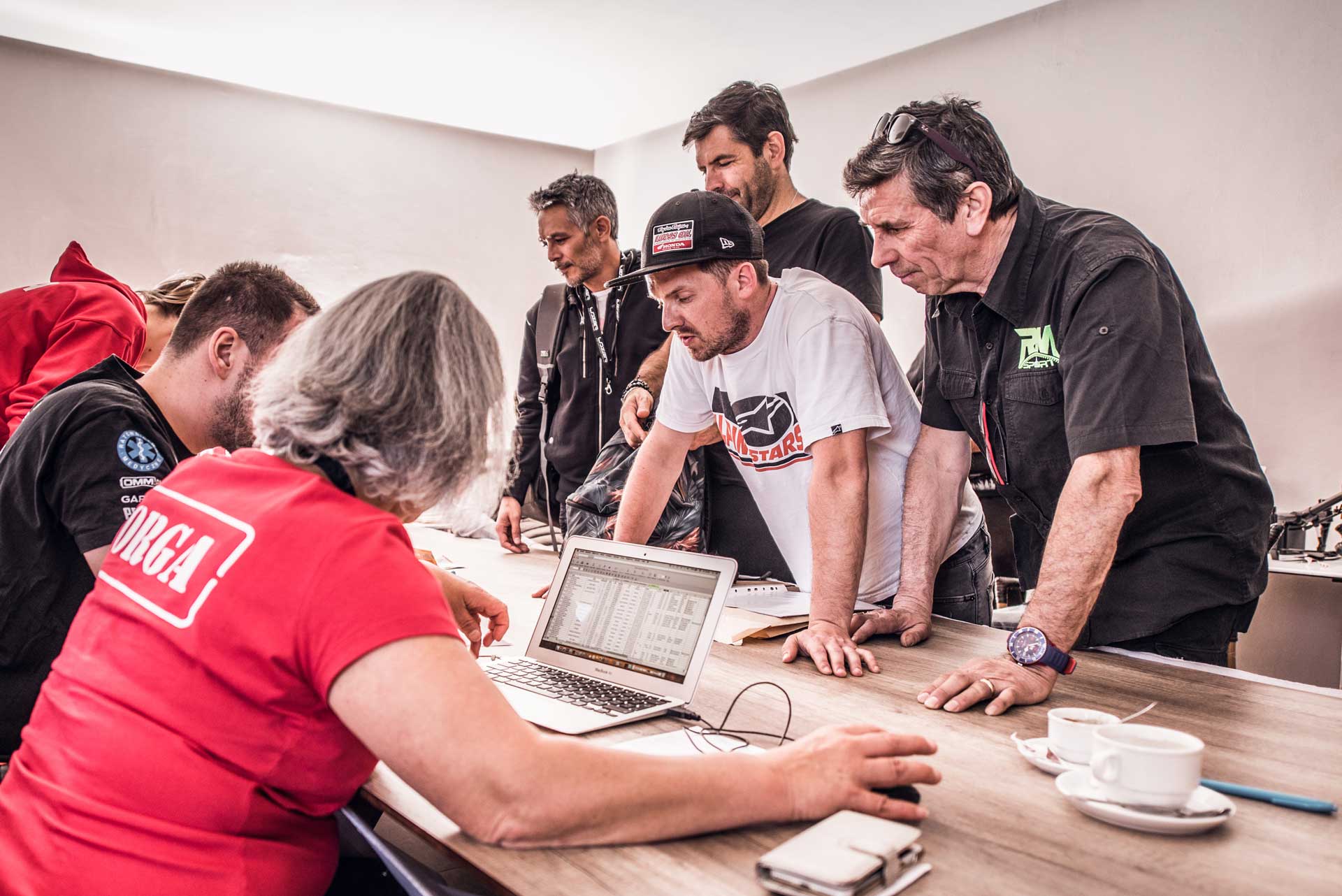 Safety and medical plan
Stella Evo3 tracking system as used in the FIA Baja World Championship

A Helicopter

Team of European and Moroccan emergency doctors

Two 4×4 ambulances

A Polaris Ranger ambulance

A road ambulance

Recovery team (return to the tarmac)

Collaboration with the Moroccan authorities for all security aspects
Registrations are now open! For more information and registration forms contact:
Chris Armelin
+44796620771
ca@rallye-carta.com
Registrations close on 01 February 2024