Karel Kolkman
CMO
The CMO
Karel Kolkman is the Chief Medical Officer (CMO). He's a trauma surgeon and military surgeon working in Arnhem in the Netherlands.  He has extensive experience in working in austere environments and has medically been involved in other rallies, including the Dakar.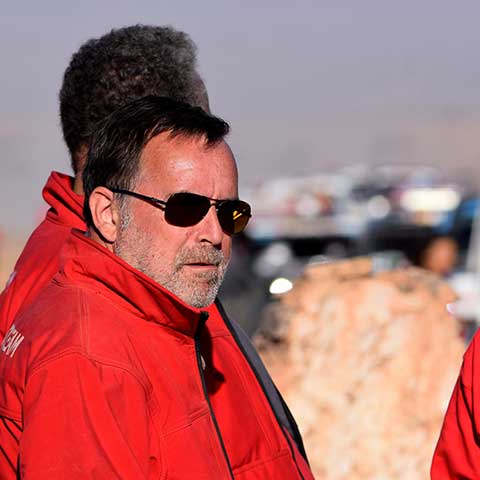 The Carta Medical Team
The Carta Medical Team
The Dutch medical team consists of 2 EMS nurses, 2 anaesthetists and 2 trauma surgeons. All team  members have experience in treating trauma patients on a daily basis in the Netherlands. The team loves to go off the grid and to help you make the most of your Carta rallye.
We will have a base in the hotel or bivouac, clearly signposted. You will meet us on route in several vehicles aided by an additional off road medical team from Poland.
Ingrid, Jorrit, Erik, Bas, Michael and Karel.